Our Customers Love us Back!
That's why we've won the Angie's List Super Service Award for 11 years running…and have an A+ rating with the BBB.
Our Ratings Speak for Themselves
Hear from just a few of our customers.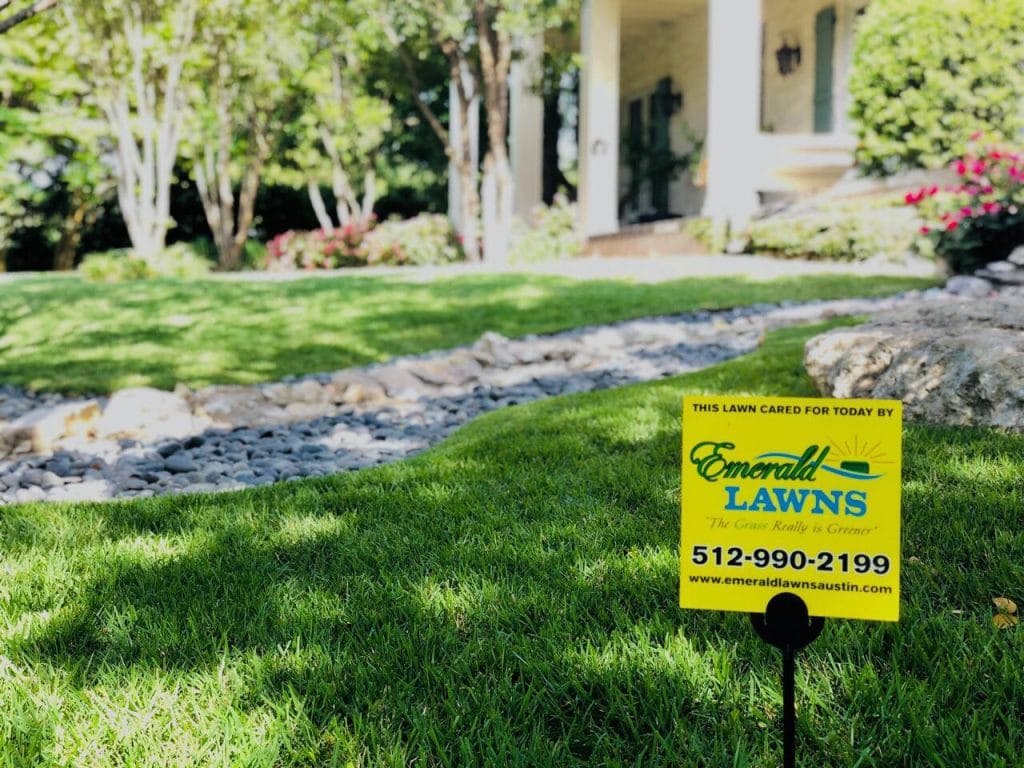 We had the grandkids over for Thanksgiving and set up a bounce house. For the first time in a long time, we were all able to "rip and run" in socks or bare feet throughout the yard. No stickers, no tall weeds, no ant beds, no anything. It was great! We had to adjust our muscle memory to not look for or imagine stickers on socks or clothes. This was worth the investment. We can't wait until next year. Thank you Emerald Lawns.
The Horns -Driftwood, TX
Luke and his folks have been great! Whenever I've had questions or needed some help, he was right there. They are always prompt, courteous and thorough. I would recommend Emerald Lawns only to those people who want a great lawn and great service.
Mr. Waites -Austin, TX
Emerald Lawns saved my lawn and thousands of dollars! Our new lawn had been sodded with poor quality sod and was not watered properly, so…it was ugly, uncomfortable to walk on, and quite the eyesore. I originally contacted Luke for an estimate on re-soding the yard, but after a careful inspection, he turned down a job worth thousands, with the promise that he could create the lawn we wanted. And, in a few short months – HE DID IT! My yard that used to be the eyesore of the block became the envy of everyone!
Ms. Rimes -Round Rock
I almost lost my entire front yard to cinch bugs five years ago. I called Emerald Lawns and was expecting a pricey estimate to replace my grass. Luke, the owner was able restore my yard naturally using top soil and aeration for a fraction of the price. They still service my lawn today.

Greg -Vista Oaks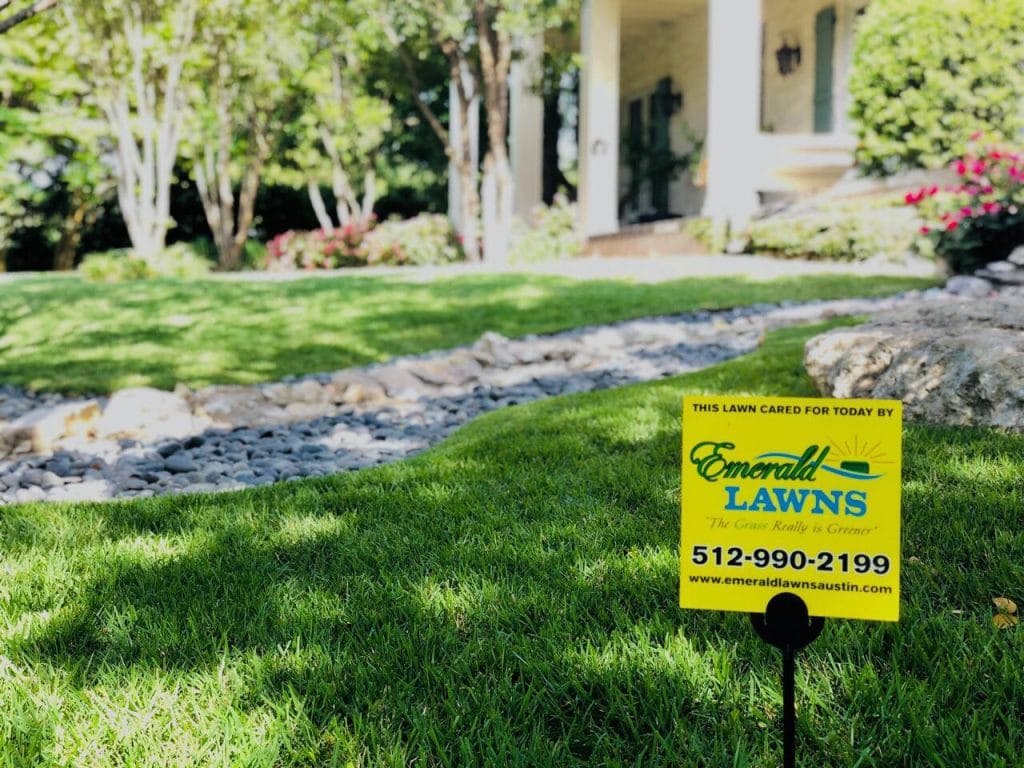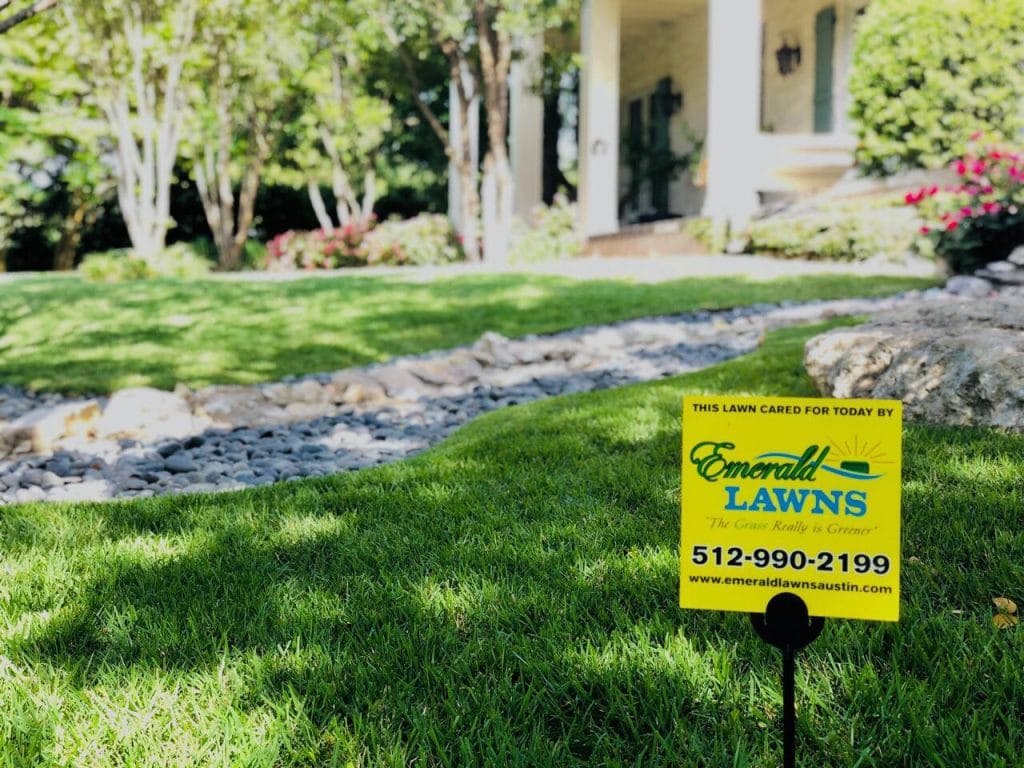 Since turning most of my customers to Luke and his team, we not only are able to achieve our goal of having the healthiest looking lawns, but they also control fungus, ants, and grubs before a problem occurs. They are a 100% asset to my company.
Rick Welch -Crazy Horse Lawn Care/Georgetown
I used to spend a few hours each day pulling weeds. I used Scott's for a year but then I switched. I've used Emerald Lawns for over 6 years and had great results. They know what they are doing. I like that between treatments, if I see a weed, I can call them and they come out and treat the weed, clover or whatever at no charge. Not only that, they treat my trees and bushes — providing fertilizer, pest control, etc. to keep my not only my lawn but the rest of my landscape in top shape.
Bryan H. -Buda
We look forward to showing you the Emerald Lawns difference.