San Antonio's #1 Sprinkler Company
San Antonio Sprinkler Systems
Make your lawn the envy of the neighborhood by installing a professional sprinkler system from Texas Sprinkler Works of San Antonio. Whether it's a residential or a commercial system, we've got you covered!
As a full service sprinkler company in San Antonio, TX, we install and service irrigation systems for residential homes, commercial businesses, golf courses and even public properties. Our systems include everything from your basic in-ground residential lawn systems, to drip irrigation systems and professional jobs that encompass hundreds of acres.
Professional Sprinkler Systems
So when it comes to sprinkler installation and sprinkler repair in San Antonio, Texas Sprinkler Works is your one stop shop for all of your sprinkler system needs.
We use only the best equipment, installed by some of the most knowledgeable and well trained sprinkler technicians in San Antonio, TX. Your new sprinkler system will be professionally installed on time and at the price we promised before starting the job.
We stand behind our products and our work to ensure that the client is satisfied at all times. A large portion of our business is from customer referrals and we take a great deal of pride in the reputation we've been able to earn over the last several years in San Antonio.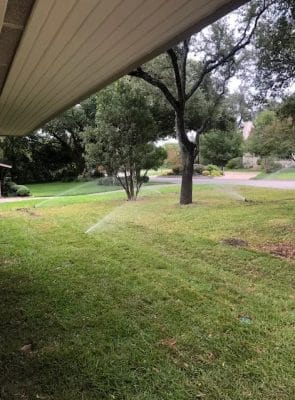 We think you'll also highly recommend us to your friends and neighbors after your sprinkler or irrigation system has been installed on your property. If you don't feel like you've received the best system and service possible, please communicate your concerns to us so we can rectify them to your satisfaction.
At Texas Sprinkler Works in San Antonio, we work for you! 
We're the best sprinkler installation and service company in San Antonio, so call us today and let us prove it to you.
What are the benefits of having an irrigation system at my property?
There are many, not the least of which is that you can conveniently keep your lawn looking green and healthy at the touch of a button. Set your system up to come up at a particular time of the day, or just do so manually when you feel the lawn needs a little extra water.
Installing a sprinkler or irrigation system is also a good investment over the long run, both financially and when it comes to the beautification of your property. If you list your home for sale sometime in the future, your irrigation system is something that can be promoted and advertised as an extra feature of the property.
And when it comes to the often hot temperatures in San Antonio, TX, having an effective sprinkler system or irrigation network on your property can really make a difference in the overall health and appearance of your lawn, as well as the appearance of your landscaping.
"*" indicates required fields
What will having lawn irrigation cost me?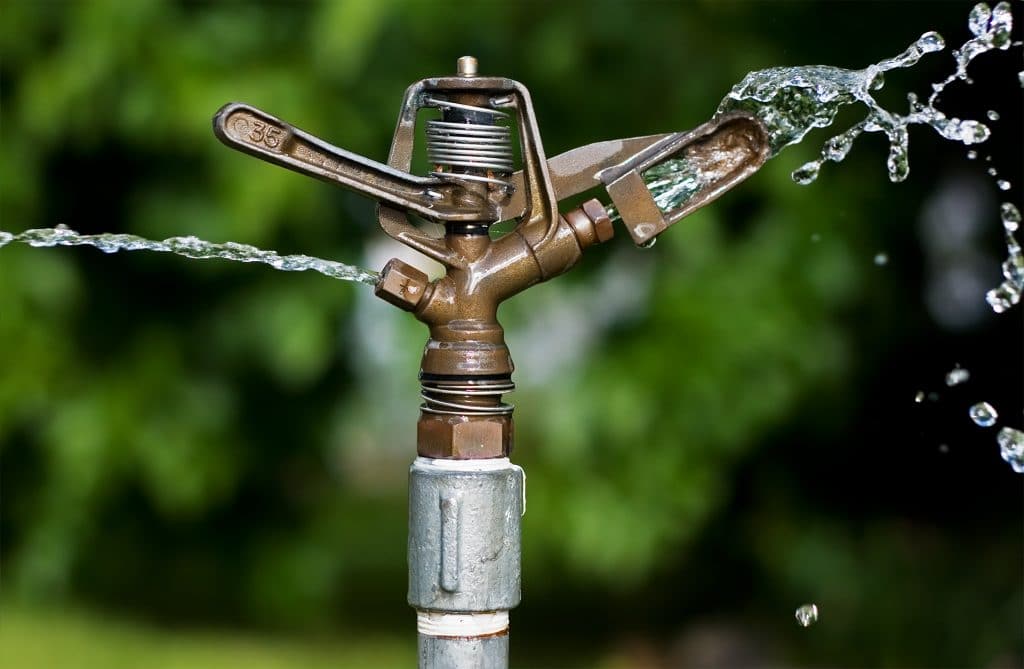 We'll need to look at your property first
As there are many variables that go into the free estimates we provide to potential clients. But we can promise you'll know, before any work is started, what it's going to cost and how long it's going to take to install.
Our services are very reasonable and our free estimates are easy to obtain. Just give us a ring today and we'll have one of our professional technicians stop by your property to look things over, at your convenience of course.
Do you use Rain Bird products?
Sprinkler System products
We use several different types of quality products and brands, including Rain Bird.
Our products are all well known in the industry and have reputations for being the best in terms of reliability and longevity. 
And we stand behind our products 100 percent, so you can be sure you're getting the best system at the best price, with the finest customer service we can possibly offer once the job is done.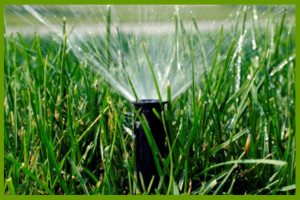 What other services do you offer?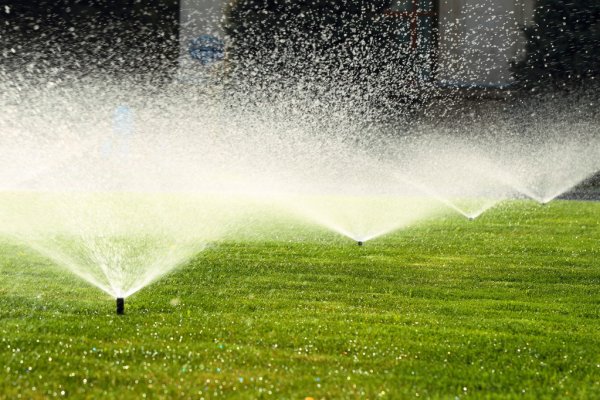 In addition 
we also offer repair services, annual tune ups and the best customer service in San Antonio.
So whether your sprinkler heads need some cleaning up or recharging, your drip irrigation is in need of repair or if any other type of sprinkler repair is needed, we've got you covered!
Free On Site Visits - Within 24-48 Hours
Fast & Affordable Sprinkler Services
Our Ratings Speak for Themselves
Serving San Antonio For Over 20 Years
Schedule a no-obligation evaluation.